Coolest Tradition Ever:
Alright, the family has given me permission to disclose the coolest Thanksgiving tradition ever. This picture pretty much sums it up.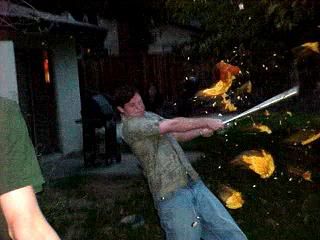 Yup. That's a pumpkin. By Thanksgiving, Halloween pumpkins are just perfect for letting into with a baseball bat. And you can get 'em dirt cheap the day after Halloween.